We wanted to share with you one of our (many) family traditions.
Today is Motate Monday. Every month we make the first Monday a day where we work hard and try to be as productive as possible. Even Elijah and Diya have started making ToDo lists. It has become a great way for us to get "motated" and start the month well.
Here's a picture of our first Facebook post about Motate Monday. October, 2014! In November we started the tradition of having Motate Monday be the first Monday of every month and have kept the tradition ever since!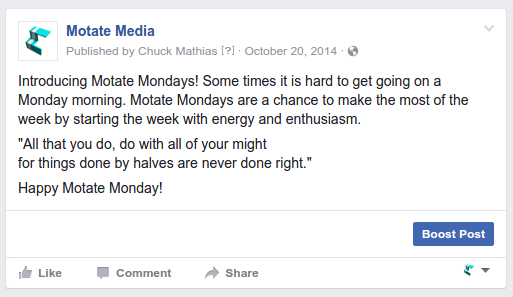 Happy Motate Monday!
Whatever you do, work at it with all your heart, as working for the Lord.
Colossians 3:23